ATTENTION: THIS SHORT VIDEO CLIP BELOW, MAY BE GRAPHIC FOR SOME.
VIEWERS DISCRETION IS ADVISED!!
Police abuse is at an alarming rate more than ever before!


As you can see in this short clip above, if it weren't for this camera, these cops would've gotten away with their misconduct.
Most people in urban neighborhoods scoff at just the mention of the word "police". Many feel that the eminent logo and motto of "To Protect and Serve" on law enforcement vehicles, no longer pertains to the people, to whom it was originally intended for.
We are not going to state that ALL police officers behave in an abusive manner. In fact, there's plenty of law officials that perform accordingly, and without a doubt, have been merited for their outstanding work, while literally sacrificing their lives.
But the truth is that, police misconduct have always existed and was much harder to provide evidence several years back. As technology kept advancing over time, so did public cleverness to catch them in the act red handed.

Heck, even their own use of technology back fires on them (just look at the clip above!).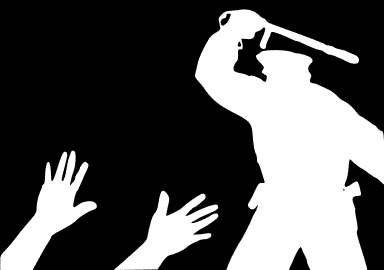 We would never know what goes through a police man's mind at a stop, but what we do know is how to properly utilize our rights to avoid situations from shady cops.
And here's how!

There's an educational nonprofit company called Flex Your Rights, which was launched in 2002. Their mission is to educate the public about how basic Bill of Rights protections apply during encounters with law enforcement. They create and distribute the most compelling, comprehensive and trustworthy know-your-rights media available.


This particular video has four parts and are roughly about 10 minutes each one. The videos will automatically play after another when it's done, So, we suggest for you to get comfy as you get informed, because these videos are very much worth the watch!

Check'em out!


Related links from the videos:
Remeber, don't tell a cop you know your rights, just show them you do!